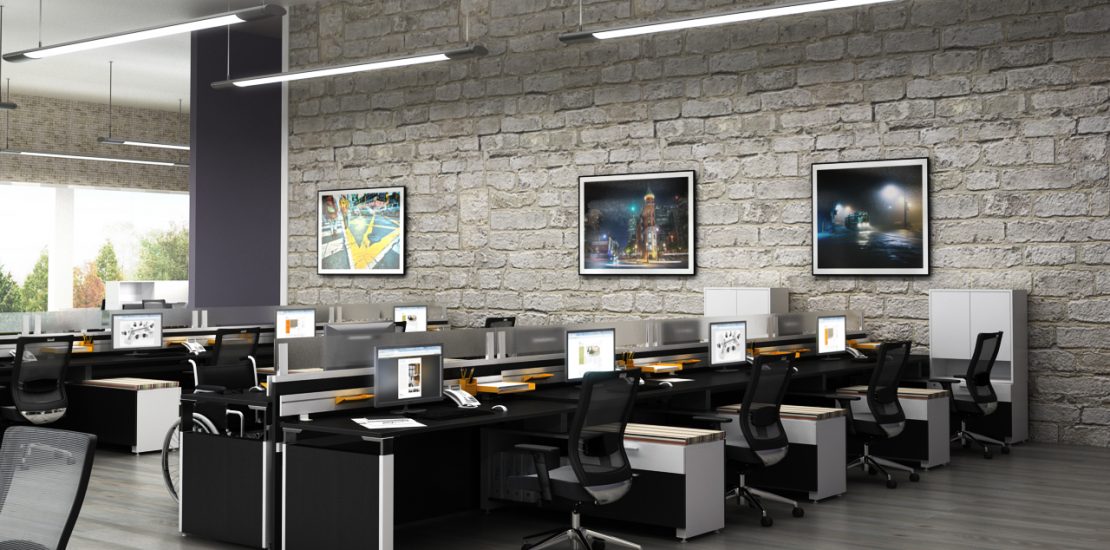 The Benefits Of Selling Office Furniture
Here at Evan's Office Furniture, we've been operating for over twenty years. That's twenty years buying and selling used office furniture, so you could say we know a thing or two about the subject. We're often asked about the benefits of buying used office furniture; from lowered cost to reducing your carbon footprint, the benefits are endless but what about selling office furniture?
The office space is the most important place for any business. Not only is it where your creative juices flow but it also provides comfort and a place of serenity for your staff. One of the most important things that helps make it such a creative space or 'haven' is the office furniture that goes into it. This cannot be understated enough. Holding such importance however, means that it often gets changed; whether it's down to a shift in staff numbers, office size and space or simply down to current trends.
As any office manager knows too, this is also one of the most costly areas when it comes to running an office. Thankfully, there is a way to make it less costly and that's by selling your current office furniture. From the environmental impact to the money you could save, there are many benefits of selling office furniture so let's take a look.
Advantages Of Selling Your Used Office Furniture
Help the environment – it really is crazy the amount of people that wouldn't think twice about throwing their used office furniture away. Whether it's been used for a few years or even just a few months, all too often people assume no one would want it. They couldn't be more wrong. As we mentioned previously, we've been involved within this industry for just over twenty years and know only too well just how much second hand office furniture is in demand. By selling your office furniture, you're avoiding added strain on our already overly full landfills. Surely that's enough to make anyone want to sell their office furniture as opposed to throwing it away?
Make a little money back – when we discuss selling second-hand office furniture, we're often met with the assumption, "it won't be worth it financially". Yet again, we're pleased to be able to show people the error in their judgement. Let's be real, you're never going to sell it for what you bought it for, but you'll always make some money back. This make perfect business sense after all, 50% of something is better than 100% of nothing. It also means that whatever you make, can be spent on your new office furniture, making that immediately cheaper.
Get Money Back Selling Office Furniture
Save money on removals – it doesn't matter how little or how much office furniture you're disposing of, everyone knows disposal costs. Whether you're paying for a skip or hiring a van to do it yourself, disposing of any 'rubbish' costs money. It also costs a great deal of time too, from filling the skip yourself to filling the van and finding your nearest disposal centre. Here at Evans Office Furniture however, not only will we buy the used furniture from you, but we'll collect it too, with minimal fuss and interference to your working day.
With so many benefits when it comes to selling your used office furniture, it begs the question, why would you not? Whether you're based in London or surrounding areas, contact Evans Office Furniture today at [email protected].