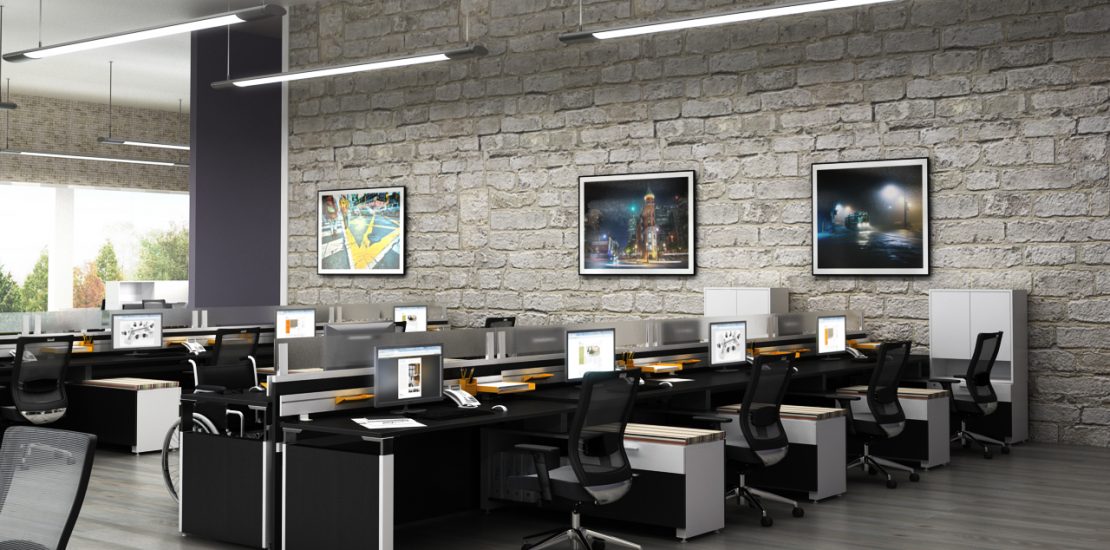 How Recycled Office Furniture Benefits The Planet
After some seriously incredible efforts by the global nation as a whole, sustainability and resource efficiency has become something on everyone's minds. In short, we want to do our best to save the planet we have by stopping and in some cases, reversing where possible, the damage we've already done. With this subject being at the forefront of everything, from our home life to our work life, it's becoming part of every day life and as such, it's becoming so rewarding to see items being recycled and reused. In fact, it's actually becoming quite the 'norm'.
We're stepping into a world where use of plastic straws is unacceptable and plastic bags are slowly being phased out. We want to save our planet one piece at a time and office furniture is no exception. Office furniture is yet another area within our throw away world in which we find far too much being thrown upon the scrap heap, slowly filling our landfills when it could instead find itself a new home. In this article, we're going to look at exactly that, how recycled office furniture benefits the planet and how you can get involved.
Save Our Planet One Recycled Desk At A Time
There are so many ways recycling office furniture can help our planet, in fact more than you realise. Here are just a few:
· Lowered Demand For New Furniture
With people instead choosing to recycle their furniture, the demand for new furniture is far less. This in turn means fewer raw materials are needed in order to produce new furniture. With fewer raw materials needed, that means less pollution created making them. Think less trees being chopped down and less metals forged.
· Energy Saved
Because fewer new pieces of furniture are being made, it means a great deal of energy is being saved by not having to produce new furniture. Instead, people are reusing second hand office furniture and saving the need to use energy in order to create new furniture.
· Less Greenhouse Gases Being Emitted
This is perhaps one of the biggest appeals of second hand office furniture, especially for company's looking to present a greener image. With less greenhouse gases being produced, you're reducing your own carbon footprint, making your company's contribution to climate change just that little bit bigger.
· Reduces The Pressure On Landfill
Instead of yet more office furniture being regarded as waste and placed in landfills, it's now being used in other office environments. This reduces the pressure on our already overflowing landfills by a huge amount.
Contact Evans Office Furniture Today
If you'd like more information on how you can recycle the office furniture you no longer want or perhaps even on the second hand office furniture we have available in stock, simply contact us today via [email protected].