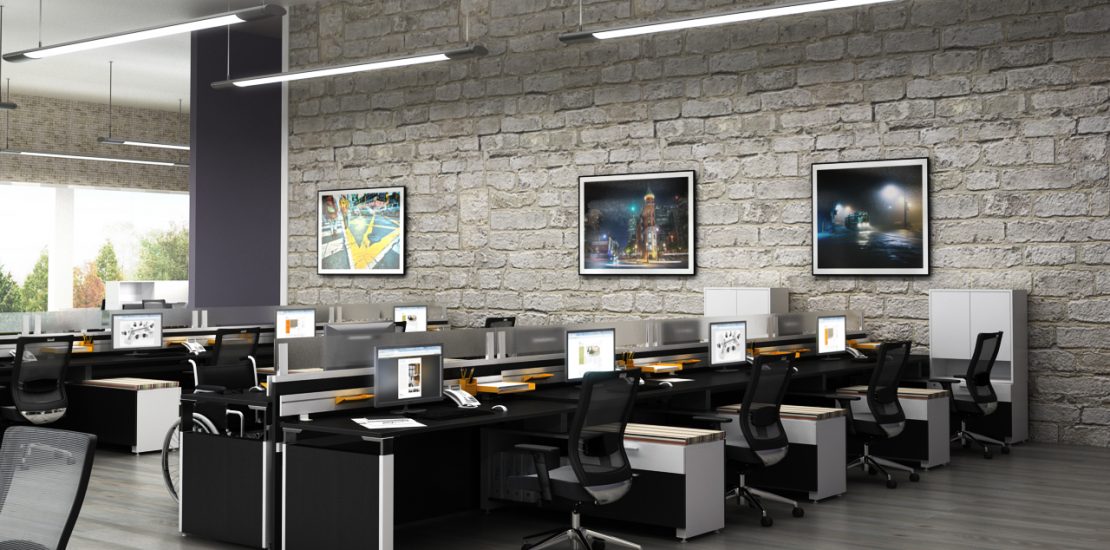 The Benefits Of Buying Used Office Chairs
Buying used office chairs is a great way to save money for a business. It means that businesses can benefit from high quality office chairs at a fraction of the price. This enables businesses to invest money in areas that promote growth for the company. In turn, businesses are able to get more for their money when populating an office or offices.
Why spend more on lesser quality new furniture when you can spend less on high quality used furniture? For many business owners, this is a no brainer. In addition to this, used office chairs bought at Evans benefit from express delivery. This means no more long waits for office chairs. Never before was it so easy to purchase high quality used office seating at low prices!
Used Office Chairs Are Eco Friendly
A huge benefit to buying used office chairs is that it may actually help the environment. As some people know, environmental changes are having a devastating impact on the Earth. Everyday more people are becoming aware of the dangers brought on by heavy use of natural resources. As a planet, we are draining natural resources, which is resulting in a huge loss of wildlife.
Animals such as Chimpanzees are faced with extinction due to humans damaging their habitat and/or food sources. The destruction of habitat is directly linked to our need for fuel, wood or other resources.
Everytime we burn fossil fuels, we release carbon emissions into the air. Carbon emissions lower the quality of the air we breathe and can also affect weather patterns. Studies show that carbon emissions are causing a greenhouse effect on the planet. This is why we are seeing the polar ice caps melt. Furthermore, these adverse changes are causing mass loss of wildlife and also our way of living.
Fossil fuels are burnt in the process to create new furniture. This is why many believe purchasing brand new office chairs in an unnecessary task in modern times.
How Does Buying Used Office Chairs Help The Planet?
We can directly help the planet by purchasing used office seats. By buying a used office chair, we eliminate the need for a brand new one. This decrease in demand means that another new office chair does not need to be produced. With more people buying used office furniture, a positive knock on effect will occur.
A lower demand in new furniture can help prevent more natural resources from being used. This is a huge reason as to why many business owners chose to buy used office furniture. Not only does it help the planet, buying used can also improve the reputation of a business. In addition to this, a company that takes positive steps to help the environment is more likely to convert new business.
Buying Used Office Chairs Can Save Money
An obvious benefit to purchasing used office chairs is that the cost will be considerably lower. This enables business owners to focus and invest their time and money into areas that promote growth. A large business with multiple offices can save a substantial amount of money when they chose to populate their offices with used office chairs.
Used Office Chairs At Evans Are High Quality
Many people associate the words "used" or "second hand" with bad quality. At Evans, this is far from the truth. Used office chairs at Evans are restored to life to retain their high quality. Furthermore, most used office seats at Evans are next to brand new. This is due to a economic struggles within the UK, which has forced many businesses to sell up. Many business owners that purchase used office chairs often repaint office furniture to match their branding. This gives used office furniture a more personal feel.
Used Office Chairs Can Make An Office Look Unique
Older office chairs can make an office stand out and feel unique. Some people argue that older office furniture possesses a higher level of craftsmanship. This means that used office chairs may even be more reliable than brand new models. A benefit to buying used office chairs is that people may find a particular chair that is no longer being produced. Others may simply be after a rare yet desirable piece.
There are clearly many benefits to buying used office seating. The benefits listed above are why buying used office chairs is becoming the norm. At Evans, we both buy and sell used office furniture such as chairs, desks, storage units and more.
Find the perfect office chair today at Evans.