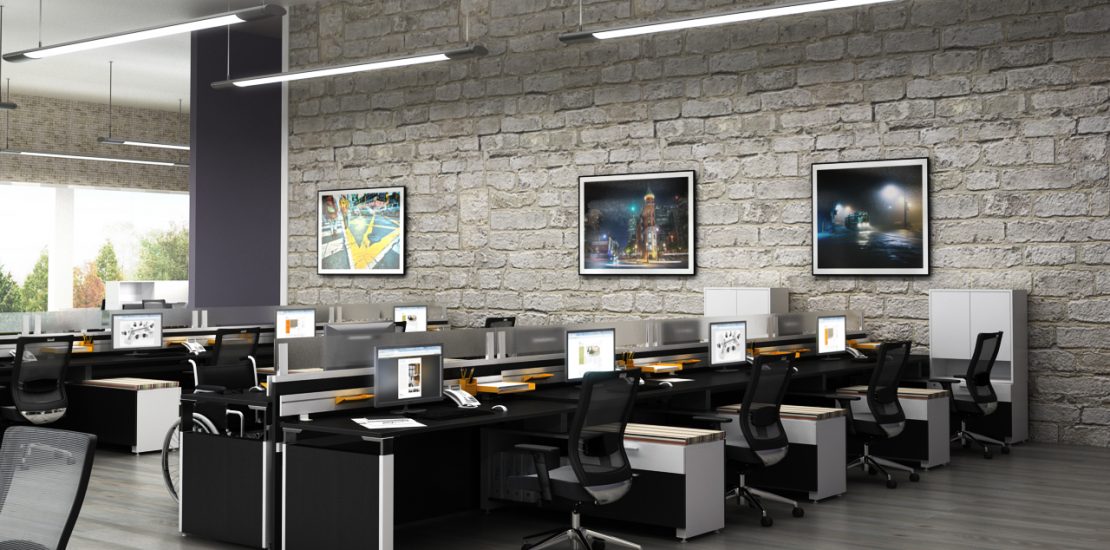 Used Office Furniture
Are you looking to renovate or outfit your business with new furniture? Are you searching for some unique and stylish additions to your business? Do you need a lot of seating, storage space, or flat surfaces in a hurry at big-box-store-beating prices? If so, we can help you. We sell directly from office clearances ensuring you get the best price on your furniture.
Our outlet specialises in providing used office furniture to companies at highly competitive prices. All furniture comes furnished and assembled. You won't have to worry about tricky, time-consuming, and potentially expensive self-assembly. All of our used office furniture is held to good quality control standards and all items are fully refurbished. We guarantee not to sell any item that is ripped, broken, or mechanically defective. All of our sold items are subject to a filtering checklist, as is standard.
We can provide customers with quality used desks, drawers, cabinets, cupboards, partitions, outfitting, and much more besides. As we specialise in providing used furniture (rather than any brand-new factory items) our stock may vary depending on when you contact us. Nevertheless, if you're undertaking a mass installation of desk space furniture we can provide you with all the services that you'll need. We'll help to make sure that it happens on time and within budget.
Ask us about our combined furniture orders for fulfilling longer itineraries. We'll work with you to develop the complete office setup that your business needs. Do you have a partition and desk layout already in mind? We can work from existing office plans, as well. We can also provide replacement furniture pieces for any broken items in an outfitted office.
Our low prices offer all of our customers a significant advantage over outfitting their office with brand new equipment.
So, why should you buy our used office furniture over new? If you're running a start-up or a small business, choosing used furniture can significantly cut your costs. This could be by a large margin with bulk orders. You probably won't notice the difference. The quality of use given by our used desks or chairs is often absolutely indistinguishable from that given by new ones.
If you're buying large amounts of used furniture at once we can also help to speed up the installation process. There's no need to wait for complex factory orders to be completed and shipped or to put together hundreds of flat pack kits with our stock. It's also better for the environment to buy your furniture from us. No new resources are used up to build it from scratch.
We can handle the delivery of any used furniture order however big or small. In order to offer such low prices on such great furniture, we do not operate an online order service with our online presence. Our representatives can discuss any questions you might have about our furniture and handle your orders, either via a phone call or through email.
Contact us today and we'll talk you through the furniture that we currently have in stock. Tell us about the type of chairs, desks, or any other furniture you'll need. We'll work with you to find you the best, low-cost matches currently available from our wide range of reconditioned items.