All new & used office furniture bought and sold
We will buy all of your unwanted furniture.
What do we do?
Evans provides office clearances all over the UK from a single van load to an entire office block or multiple sites for small companies to Corporates and councils. As we are an office clearance specialists we can take on all types of projects no matter how big, how far, any timescales or other challenges involved. With over 25 years of experience, we can provide the best service in the industry with a catalogue of happy customers which can be referenced.
What do we want?
We can consider all types, grades and amounts of office furniture you may have from standard desks, chairs, cabinets etc up to the high end designer items like Charles Eames and Herman Miller.
Brands of interest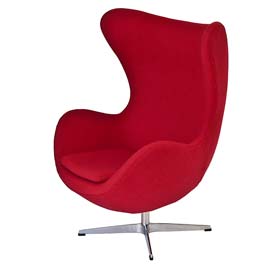 Herman Miller Aeron Chair
Herman Miller Mirra Chair
Charles Eames Thin Pad Chair
Charles Eames Soft Pad Chair
Charles Eames Vitra Chair
Looking to clear your office?
Give us a call, we can help!
Used office furniture
We stock office furniture
The cost of buying furniture for a new office can quickly add up. It's also very easy to spend good money on cheap, flimsy furniture that will need replacing after a few years. Whether you're a start-up business or an expanding company, it's important to buy wisely, but also to control spend in this area.
We stock all kinds of used office furniture. These items are all fully inspected to make sure they're in great condition and are offered at discounted prices. Take a look at them if you want to kit out your new office space without breaking the bank.
Feel free to give us a call to find out
what furniture we have in stock!
Testimonials
Great service and a job well done in the entire clearance of our unwanted desks and office chairs.
When it turned out that we had additional boardroom furniture and an office full of filing cabinets to be recycled, Jon was happy to consider re-quoting for this additional furniture at such short notice, which helped us out greatly and saved us a lot of disposal costs.
A highly recommended company and team of staff.
Anna Hyde
Office Manager, Liverpool Street, London
I would whole-heartedly recommend Jon and his team to others.
Everything was cleared quickly and professionally.
Catherine Gee
Managing Director, Clerkenwell
We have used Evans Office Furniture to help in clearing used furniture from all our London offices.
Jon is a pleasure to deal with, extremely reliable and does a good job everytime.
Troy Weller
Owner, Westminster